Nebraska Career Connections helps YOU build a bigger and brighter future!
Nebraska Career Connections provides education and career planning resources to bring Nebraskans together – students, parents, educators, adults, and employers. Whether you're planning for life after high school, exploring career options, or creating a portfolio of materials for a job search, this system can provide you with the tools needed.
Sign up for your account by clicking on Create An Account – it's fast and easy!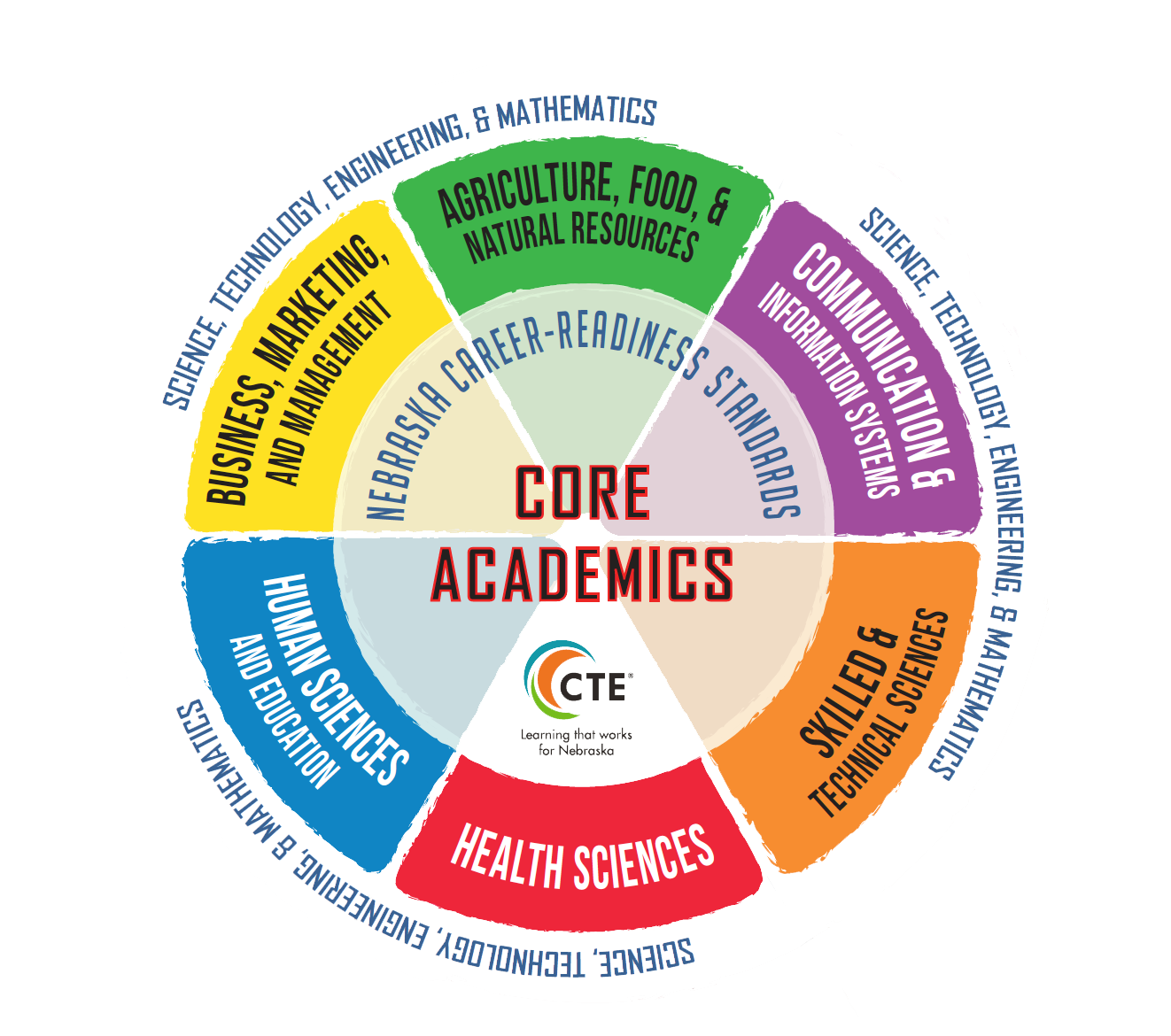 For Students
Nebraska Career Connections will help you explore a world of possibilities, make decisions about your future, and prepare for the next step in your education and career planning journey. Depending on your grade level, you will use Kuder Navigator® or Kuder Journey® to achieve these goals.
Middle School & High School Students: Kuder Navigator® will help you learn about yourself, build an education plan, and explore and prepare for the various options after high school. You may research occupations and begin to develop a portfolio to display to potential employers or educational institutions.
Postsecondary Students: With a flexible step-by-step process, Kuder Journey® is your solution for selecting the right major and preparing for your first career. Learn about how to access training opportunities and approach employers successfully.
For Adults
Nebraska Career Connections, powered by Kuder Journey®, is an easy online tool to explore your career interests and skills. You can identify occupations, establish educational strategies and ultimately connect to employers.
Whether you're an adult looking for a new career or a student trying to figure out career and college options, the powerful online tool provides all the career and educational resources you will need to make it happen for you.
For Parents
Parents are the #1 influence on their child's education and career choices. Nebraska Career Connections helps you get directly involved in your child's education and career planning for the future.
Your son/daughter will use Kuder Navigator® through Nebraska Career Connections to learn about themselves, build an educational plan, and explore the various options after high school. You can create a free account to learn more about the resources available to your child, review your child's progress, and discover how you can help. Watch this short tour of Kuder Navigator to learn about the five main steps in the education and career planning process and to see a few tools available to your student.
Click on Create an Account to get started. Through his/her account, your son/daughter will send you your Parent Access Code and other information you need to create your account.
For Educators
Nebraska Career Connections provides you the resources to monitor user progress, connect with your students, and make data-driven decisions.
Secondary Educators: Through Nebraska Career Connections, you access Kuder Navigator®, which includes the Kuder Administrative Database Management System® to support individual career guidance, generate individual and aggregate reports, communicate with users and administrators, and enter or upload curriculum for the student Education Planner.
Postsecondary Educators: You will use Kuder Journey® to direct your students' career plans. The Kuder Administrative Database Management System® with Kuder Journey® will help you supplement career preparation and placement programs, meet accountability requirements, and recruit students to the right majors and training opportunities.
To get started, click on "Log In" to access your account or "Create an Account" to register. To create an administrative account, you will need an access code and password. If you need this information, please contact your organization's contact. If you are not aware of who that is, please contact Kuder Client Engagement at 877.999.6227 or at support@kuder.com.
If your organization has not already registered for Nebraska Career Connections, please complete the Site Information Form. Following completion of this form, we will contact you with implementation instructions for establishing your account and accessing your database.
Training & Resources
Whether this is your first time here or you need a refresher, our training will guide you to navigate key components of Nebraska Career Connections. If you'd like to sign-up for one of our live webinars, please click here to find times. If you are interested in face to face training options, please contact info@kuder.com.
Attending one of our many trainings can further expand and enhance your understanding of administering the Nebraska Career Connections System to your students. Among the skills taught in our trainings, you can learn how to interpret assessments and work with your students in creating 4-year education plans. This video provides a personal testimonial of the benefits of attending our trainings.
Please consider viewing some of these great resources provided by the state of Nebraska!
Other helpful links: